The Music of Life - June 9th 2019, 3:30pm
Music of love and longing, music of protest, music of joy and devotion, folk songs, gospel, and jazz. Often playful, sometimes fiery, and always from our hearts to your heart.
Order your tickets through Eventbrite now
, or call (226) 920-5768 for more information.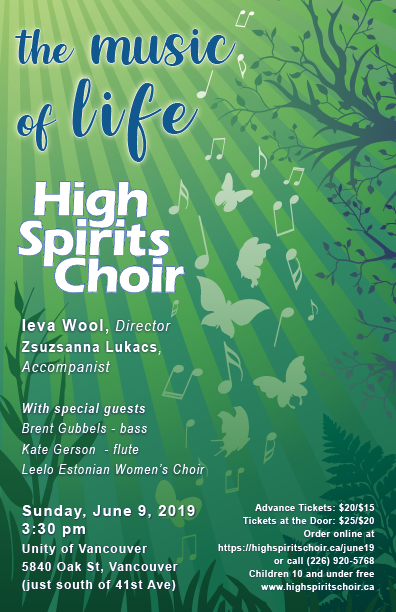 [posted May 15th, 2019]