High Spirits Welcomes New Members for our Fall 2022 Term!
Two Open Rehearsals Sept 14th and 21st
Our Fall Term will begin on Sept 14th, and as always, we will be welcoming new voices to the choir to check out our amazing group, director, and repertoire at our first two rehearsals of the season - commitment-free!
As we have done through the pandemic, we will continue to monitor the COVID situation closely and modify our rehearsal format as required to keep within BC's health guidelines.
Rehearsals will be held in a "hybrid" format, where singers can choose to attend in person, or join us on zoom.
We ask that all in-person singers please be vaccinated, and wear a mask during rehearsal (masks provided if necessary).
If you are interested in joining us this term, please
contact us
!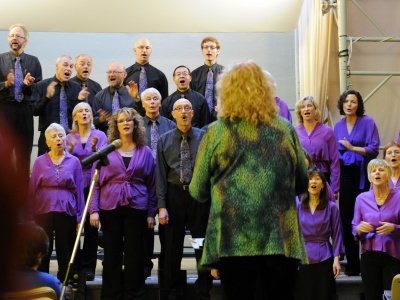 [posted Aug 10th, 2022]